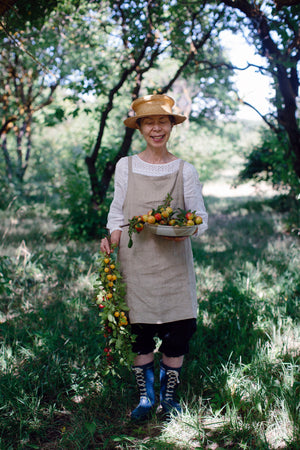 Join our newsletter for stories, recipes and new products.
Follow Us
0
These masks are produced as a collaboration between mud dye house Kanai Kougei in Oshima, Kagoshima, Japan with Brooklyn based Japanese-American designer Eva Masaki.
Each mask is comprised of individually plant and mud dyed spools of cotton that are then woven using methods and inherited looms spanning over a millenium. The plant materials used are those indigenous to the island. Dye house owner Yukihito Kanai has been working with Eva remotely since early 2020; the mask design has evolved over time, initially a simple piece of his textile fabric with strings to keep it looped around the ears. We are so thrilled to offer these functional works of art imported from Japan. Read more about their process here in English or on their site in Japanese.
Soft, single faced cotton tenigui. Two elastic ear loops adjustable by a bead on each side. Simply pull the bead in or out along the loop to find the correct fit. 
One Size
Available in two color ways:
Dusk (dusty rose)
Storm (light indigo)

Woven, dyed, and produced in
Kagoshima, Japan
Designed and Distributed by Eva Masaki