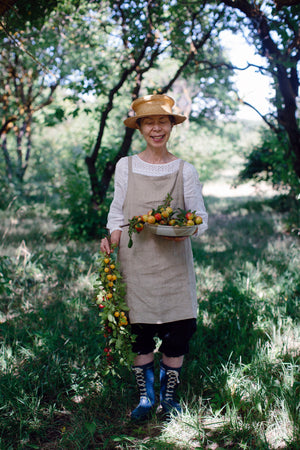 Join our newsletter for stories, recipes and new products.
Follow Us
0
In collaboration with local Seattle maker, Erica Hanson of EH Works, The Mask is wearable, comfortable, and protective, regardless of task. The masks are made with a supple, yet durable linen facing, double lined with a soft cotton backing with adjustable ear loops. The masks are structured by design, to keep the fabric away from your nose and mouth for better breathability, while staying snug and soft around the contact points. 
With its origami style folds, it's easy to store and looks freshly pressed with each wear. Comes in black and white micro check cotton or natural linen.
Adult, One Size


100% Linen facing
100% Cotton backing and ties

Designed in Seattle, WA
Sewn in Seattle, WA