The Market Stand
Ayako & Family was born out of a farmers market friendship. Nearly a decade later, we return to our roots in the form of a little blue tent at the University Farmers Market, where our partner farmer, Katsumi Taki, has been vending since the market was founded in 1992.
Join us every Saturday as we share with you our entire collection, through tastes and conversations. On your way out, stop next door at Mair Farm-Taki to pick up his Japanese vegetables and fruit, maybe even meet our plums in their humble just-picked state.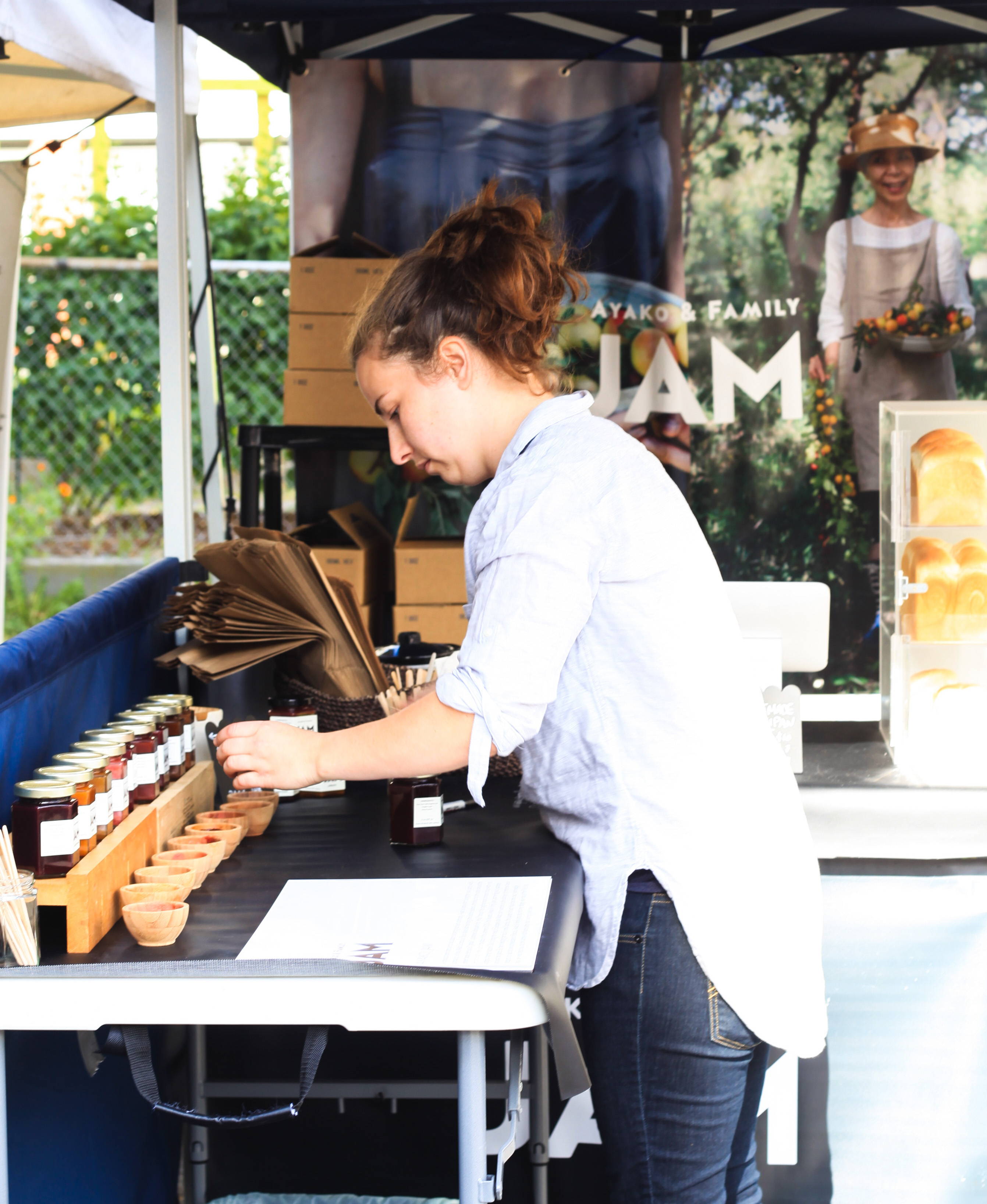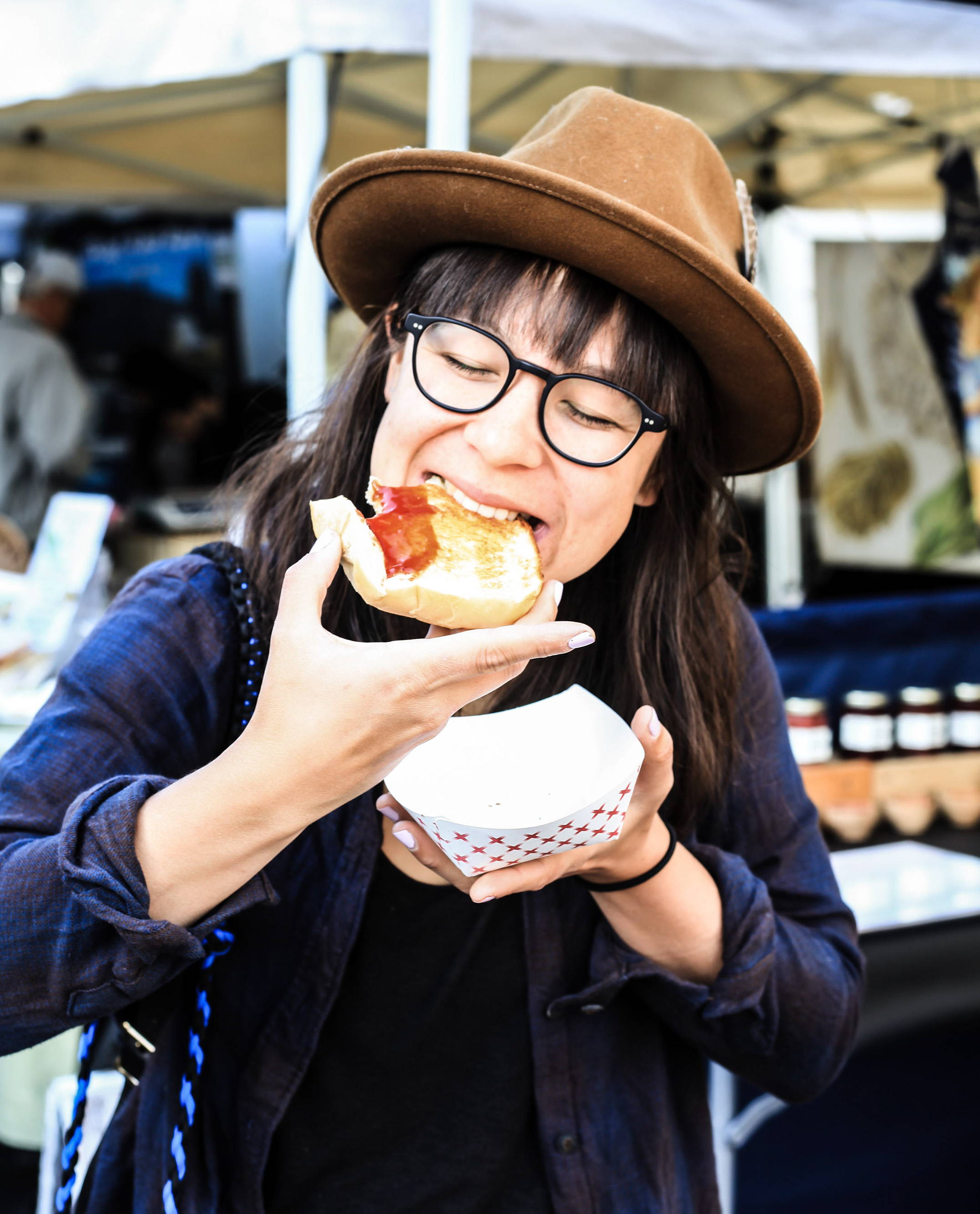 Exclusive to our farmers market stand is our Japanese Milk Bread, baked fresh each morning and available by the loaf or sliced generously and toasted to order with your pick of jam. Our Shokupan draws from a family recipe, modified using whole, Organic ingredients, featuring goat's milk from Left Foot Farm and European-style farmstead butter, bringing you a breakfast experience that both represents our heritage while honoring our locality and farmer-oriented mission.
---
Locations
University District Farmers Market
Every Saturday, year-round
9am-2pm
On University Avenue
between 50th and 52nd streets