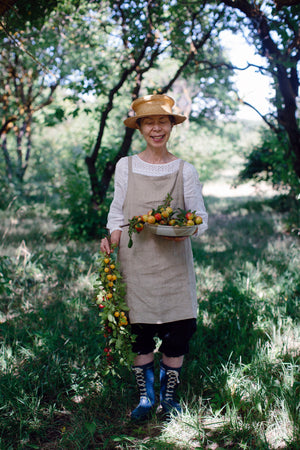 Join our newsletter for stories, recipes and new products.
Follow Us
0
In time for the New Year, our 2023 Moon Phase Calendar sets a bright, nostalgic tone with this risograph still life, illustrated by Way Sum and printed by Seattle based Cold Cube Press.
The art is a play on "I Spy" where each object represents every proprietary hybrid plum variety in our collection, inspired by their name, color, or essence. While sourcing fruit is a serious part of the life of this work, this is a reminder that there is art and play in the tiny nooks of small business. Taki san's practice of cross cultivation indeed keeps us nimble in tasting and naming fruit that no one has ever seen before. 
The phases of the moon printed are based on our coordinated here in Seattle, so even if your moon may look a little different in your skies, this is sure to evoke the connection that our jars of jam maintain while in our kitchens and on our tables. A full calendar year is represented, with the months handwritten in Japanese and the days on the y-axis for each month. 
The names of each plum variety are also written besides the artwork for your reference.
The art was printed using risograph, using up to a set of four colors and those colors then layered to generate the remaining tones, so expect slight variances from print to print.

11" x 14" print