Join our newsletter for stories, recipes and new products.
Follow Us
0
The act of preservation for most comes with tradition and ritual. The methods of canning and the types of fruit that were used by generations before us, we interpret with a gentle nod (and sometimes a firm embrace) to the original recipe. At Ayako & Family, we feel the greatest part of the act is within the word – we aim to preserve and honor a heritage and food story, so we can later share them with you. We brought you Japanese milk bread as another way for us to give you jam. It's the thing we ate for breakfast as kids growing up in Japan; conveniently picked up at the corner store already sliced and prepared by our grandmother sometimes without so much as butter and a dusting of raw sugar.We have developed a recipe that is reflective of its origins, while introducing whole, farm-focused ingredients such as Smalls Family Farm Bread flour, an eighth generation mill in Walla Walla, Washington.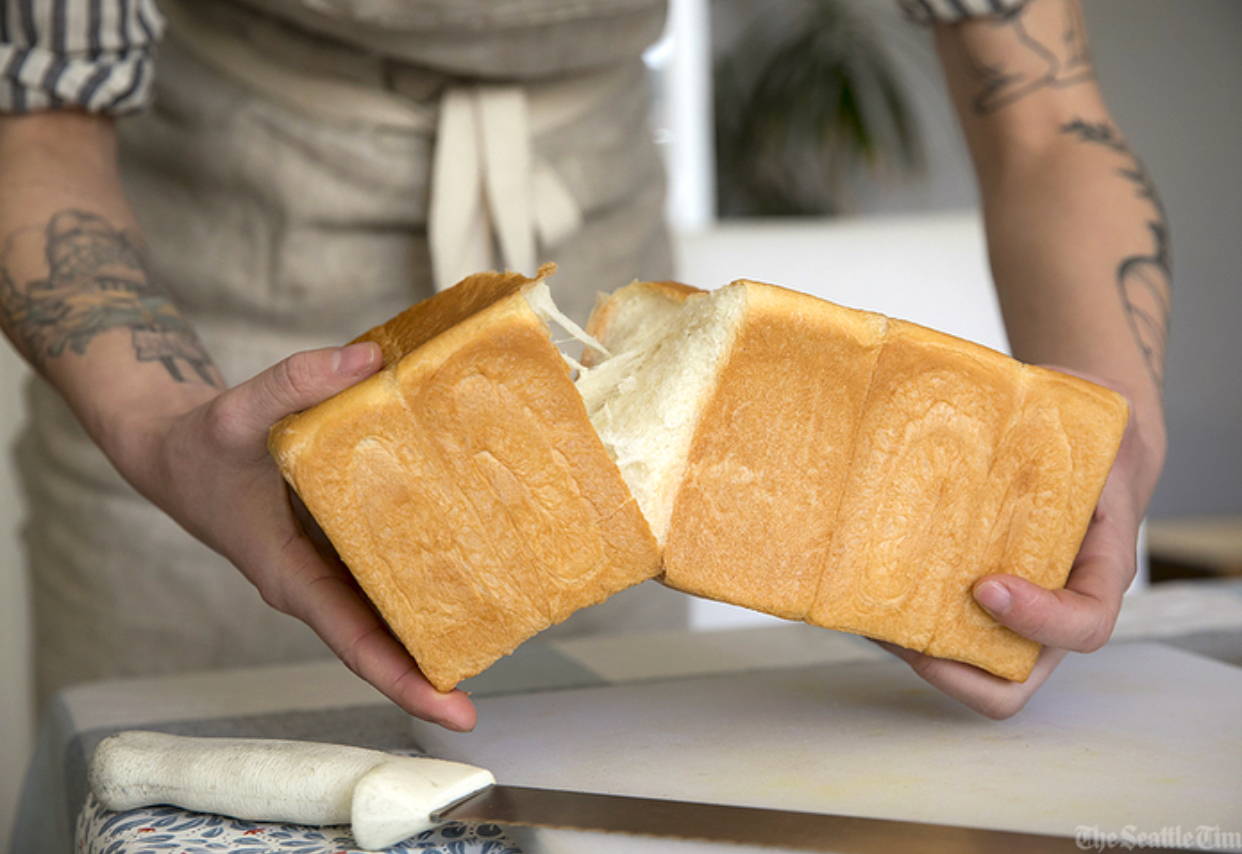 Image Courtesy of Bettina Hansen / The Seattle Times.
What is Japanese Milk Bread?
Shokupan is ubiquitous in Japan; whether from the train station convenience store or the artisan baker, these distinctly blonde square loaves are unmistakable in their soft and delicate texture. Sliced thick for toast, this bread is a staple in Japanese pantries.
Each loaf is hand-formed into Japanese pullman pans, rolled out and up to achieve the identifying swirl after it is baked. Their crust remains light and the crumb pillowy soft and layered as though laminated. Sliced generously for toast or slight for sandwiches, shokupan is truly a beautiful iteration of our favorite country white bread. As for the flavor? Have a slice toasted with jam at our farmers market booth.
Our bread is sold exclusively at the farmers markets in Seattle. Buy it by the loaf or as a slice toasted with butter and jam.
University District Farmers Market
9am-2pm, Saturdays, Year-Round
Ballard Farmers Market
10am-3pm, Sundays, Year-Round