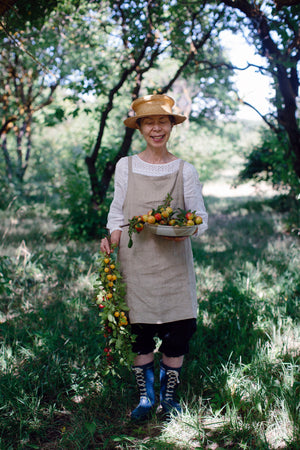 Join our newsletter for stories, recipes and new products.
Follow Us
0

Shokupan was introduced to our farmers market stands in 2017, as a way for our friends and family to enjoy our jams on a slice of toast with butter.
Alessandra, Ayako's daughter, developed the recipe using her childhood memory of this bread as the foundation for its final iteration. Shokupan in Japan is ubiquitous and popular for its versatility. Available at the 7-11 and train station bakeries, whether in crustless sandwich form or as toast, there is a shared fondness for the twist tied sandwich slices that line the shelves at the Japanese grocery. Also known as Japanese Milk Bread, shokupan is distinctive for its feathery and cloud-like in texture, square formm, and blonde crust, For many, it evokes the humble pleasure of a classic white bread, but with the texture and flavor of artisanal bread.
Our bread is sold exclusively upon pre-order for our Ballard
farmers market location
s. To purchase,
click here
. Purchasing window begins each Wednesday at 9am and closes Fridays at 5pm. We are not shipping our bread at this time.
LOCAL | SUSTAINABLE | ORGANIC
Continuing our mission for quality and simplicity, our shokupan is made with sustainably milled flour from Small's Family Farm in Walla Walla, Washington and European-style culture buttered. We are proud to make bread without preservatives or dough conditioners, whole ingredients only.