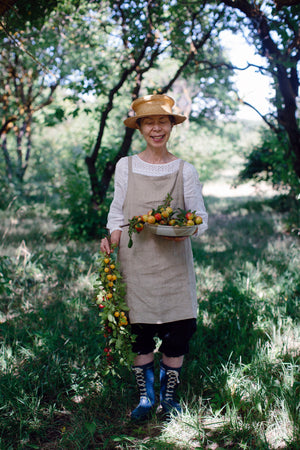 Join our newsletter for stories, recipes and new products.
Follow Us
0
Cocktail syrups are a versatile and low-dive leap into imbibe culture, and that doesn't exclude those who prefer sparkling water and citrus, tea or coffee, over alcoholic spirits. We produce these syrups in the style of a slow reduction, with the same magical Suyematsu Raspberries, getting to the essence of things. The syrups then, unlike our jams, are double strained through a fine chinois, for smooth, effortless mixing and pouring. 

The Raspberry Syrup is smooth and seedless, with an punchy acidity combined with that distinctly vibrant berry confection and a green, floral aroma.
This syrup pairs well with all spirits, with a preference for the lighter botanical ones. Consider gins, metzcal, aquavit -- but your amaros and bourbons would welcome this syrup for a cold weather, spiced fruit warm up. This a wonderful addition to a tall glass of soda water over ice with a squeeze of lime.
12 oz.
Recipe: Pimm's Cup Variation
Inspired by the Pimm's Cup, an effervescent, layered sipper, this variation is a playful rendition by Seattle restauranteur Sarah Penn. Sloe gin was popularized in Britain as a spirit infused with the riupe fruit of prunes, called "sloes". Later on, many would come to use the adjacent Damson Plums for infusion, and the maturation of the fruit imparted bright fruity profile against the gin's botanicals. The Pimm's Cup was often enjoyed in the summer heat while aristocratic folk watched racket sports, we are reclaiming this here by saying anyone can enjoy this spicy, fruity elixer even in the dead of winter.
1oz sloe gin
1oz gin
2oz Raspberry Syrup or Damson Plum Jam
Ginger Beer

Measure out your spirits and syrup into a pint glass. Fill with ice and shake vigorously until well incorporated. Strain into a collins glass and fill with fresh ice. Top with your favorite ginger beer and garnish with a fresh lemon wheel. Sloe and steady wins the race, here. Happy sipping.